2023 Grecale
Make way for the Grecale
Embrace innovation, push limits, think forward.
Something exceptional is coming, carried by the winds of change.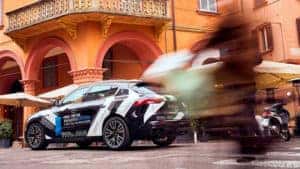 The Grecale pushes us forward
It all began in 1963 with the Mistral. Then the Ghibli, Bora, and many others followed, leading up to the 2016 Levante SUV. Naming our creations after winds is a Maserati tradition. And now it's time for the Grecale. The strong, cool, Mediterranean wind brings a whole new wave of technology, performance and design feats.